Church Women United of Texas Leadership Meeting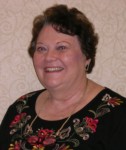 Sept 8-9, 2012 in San Antonio, TX
Joyce Batty:  It was an honor to be asked to attend the Church Women United meeting in San Antonio.  I have never been in such a welcoming group of strangers.  They face the many of the sam challenges PW face.  Leaders present represented Catholic, Methodist , Mennonite, Lutheran, and other churches in Texas.  Their makeup was roughly 11 black, 2 Hispanic, and 14 white.—To read Joyce's full Report .
Minutes from the CWU-September-Meeting in San Antonio 
The next meeting of the Executive Board will be held in El Paso on February 9/10, 2013.  The CWU in Texas Assembly, held every 2 years, will be on the weekend of September 7/8, 2013 in El Paso .  The Executive Board and Leaders Council meet in conjunction with the assembly.  If you have questions regarding these events, contact President Lucy Burciaga at moc.liamgnull@agaicrubpycul or 915-565-8929.
In Loving Memory of Mrs. Estha Fitch Nowlin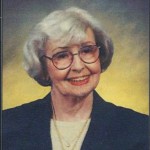 Estha passed away on October 22, 2011 following a lengthy battle with cancer.  She was a devout Presbyterian Woman and leader.  Upon her retirement the PWSCT set up a scholarship fund in Estha's name to help young women of the Presbyterian Church attend college. Estha will be greatly missed.
Read the Eulogy of Estha Fitch Nowlin