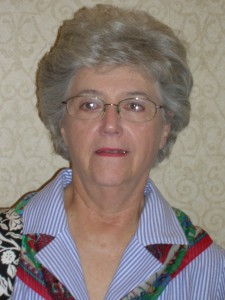 Attached you will find my report of the September 2013 CCT Meeting held in Louisville, Kentucky.  This was an absolutely packed agenda and I am only giving you some highlights of the meeting.  More on these committees and other items will be addressed in the Quarterly Mailing.

I am so honored to be your CCT Rep and have the opportunity to share with you all the wonderful work that is done by Presbyterian Women at all levels.  Would it surprise you if I told you we are all just alike, we have the same opportunities, the same successes, the same disappointments, but most of all we have the same love and caring for each other.  PROUD TO BE A PRESBYTERIAN WOMAN!

Love and Blessings,  Francile
Please follow the link to read the whole report of Churchwide Coordinating Team Meeting, Sept. 19-22, 2013.
Churchwide Bylaws (25MB)